Meet new people, enhance your skills, and immerse yourself in the world of computers and technology.
A hackathon created by and for high school students in the Twin Cities metro area. From August 19th to 20th 2017, noon to noon, beginner and advanced participants alike will arrive and stay for 24 hours, working away to create something remarkable. Whether you've never written a line of code or you're a published app developer, Hack the Heat has something to offer for everybody.
Thanks to our attendees, our first event last summer was a massive success. Take a look at our favorite shots.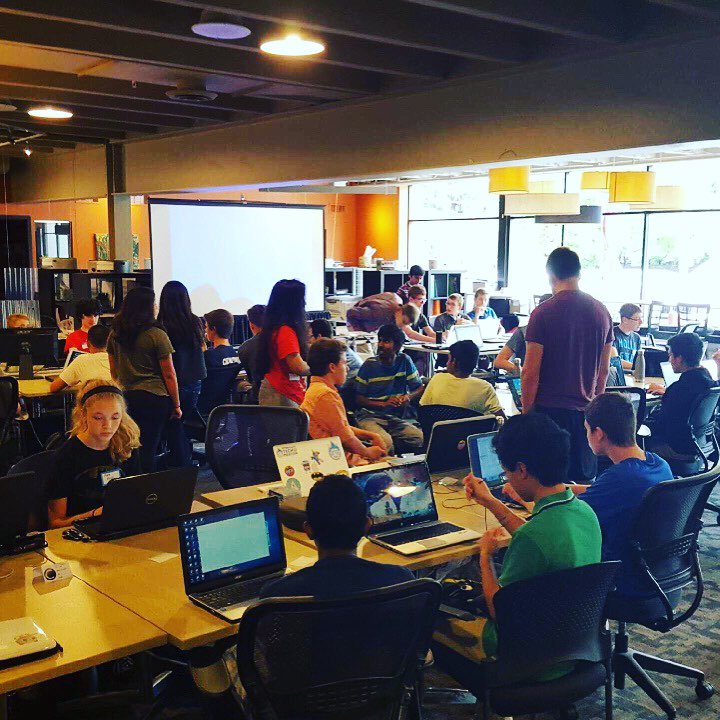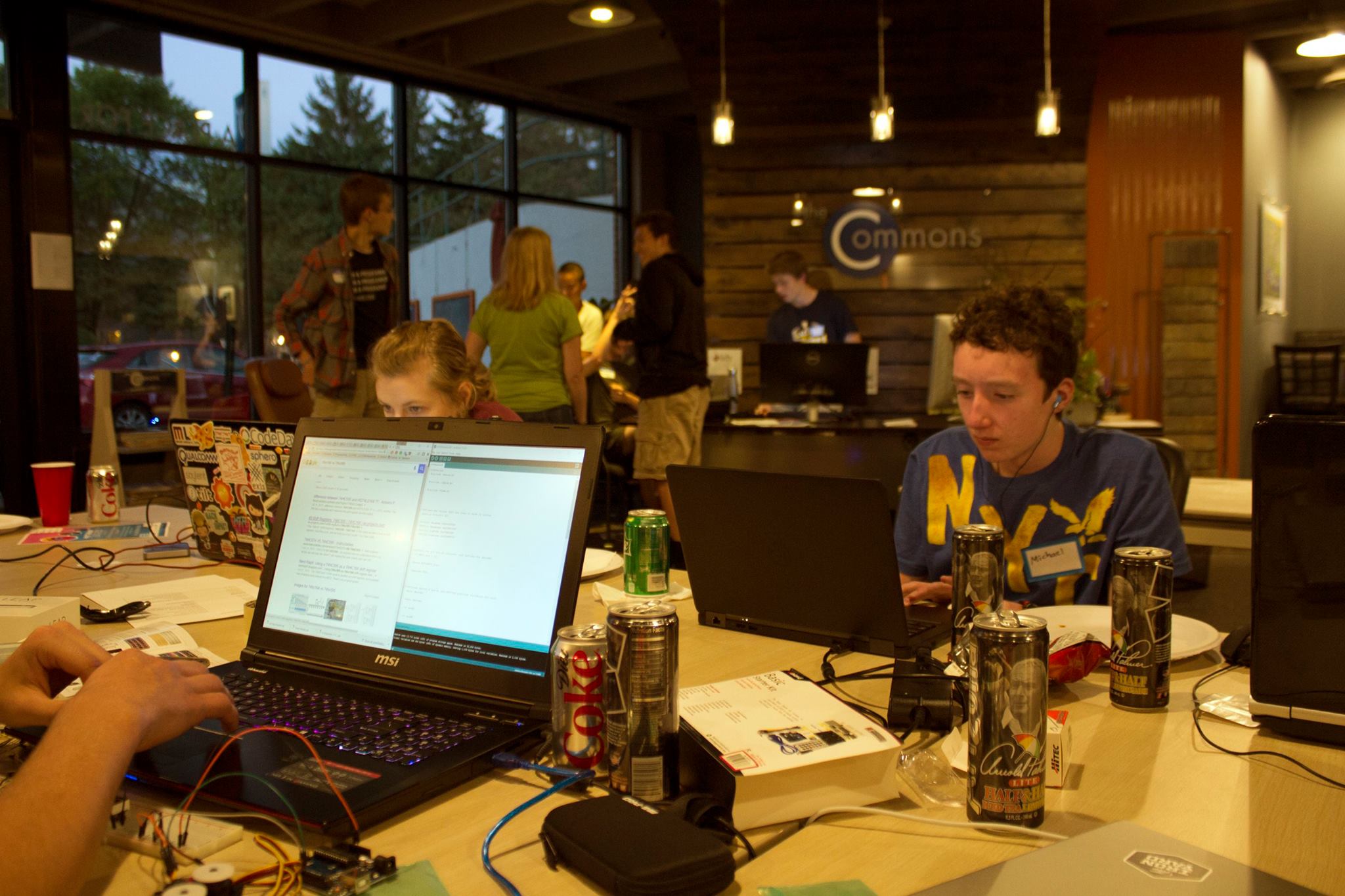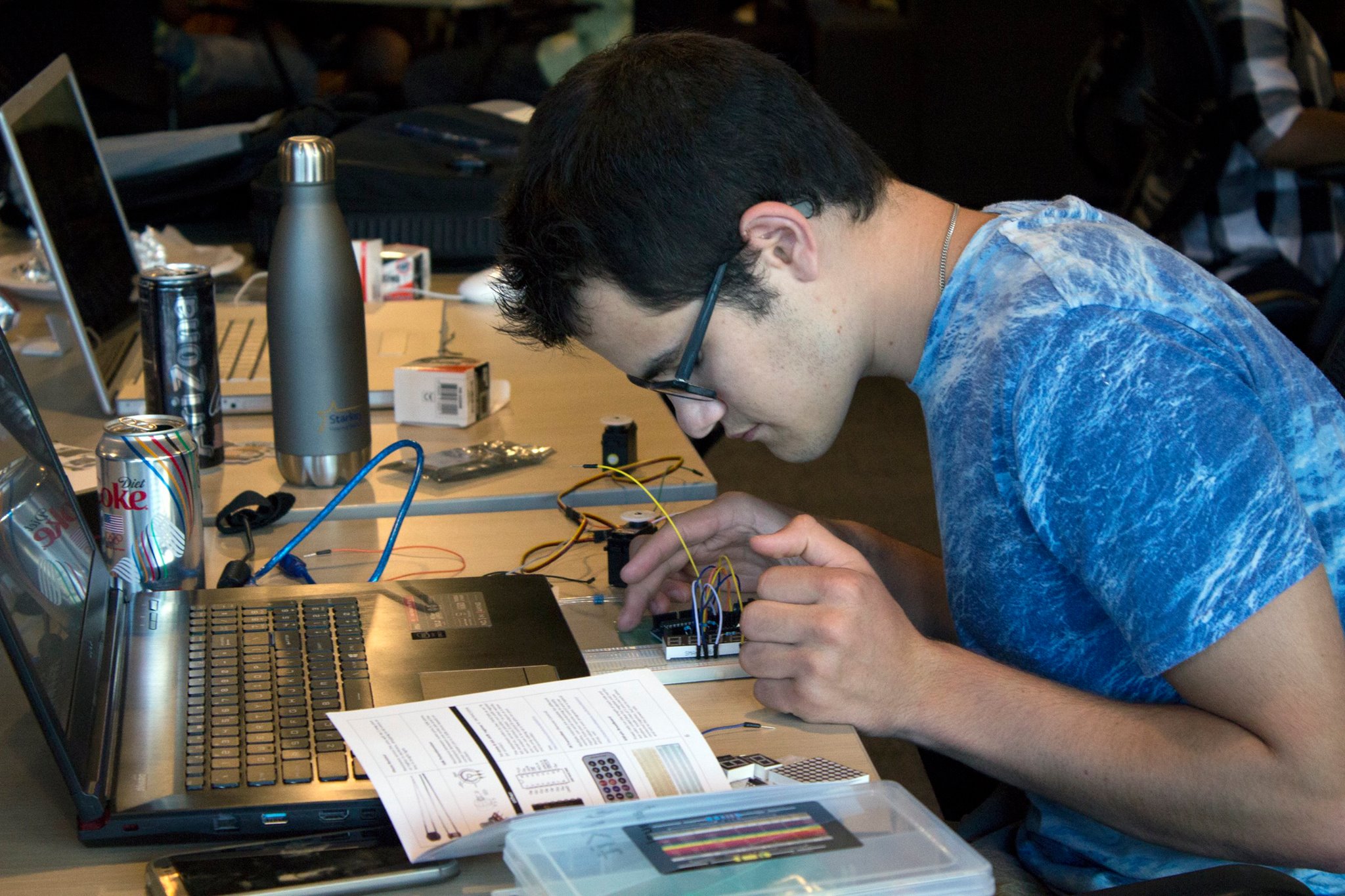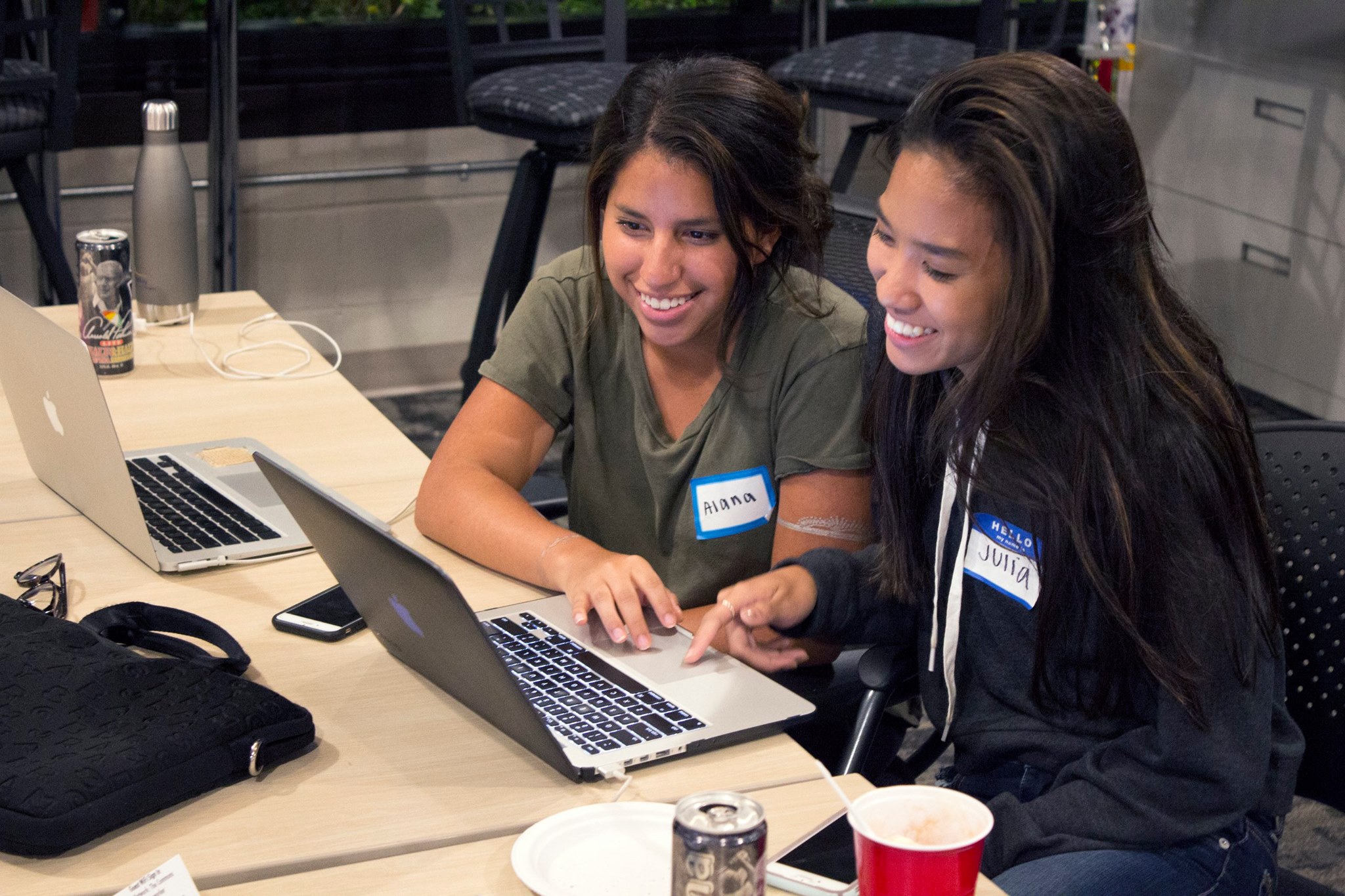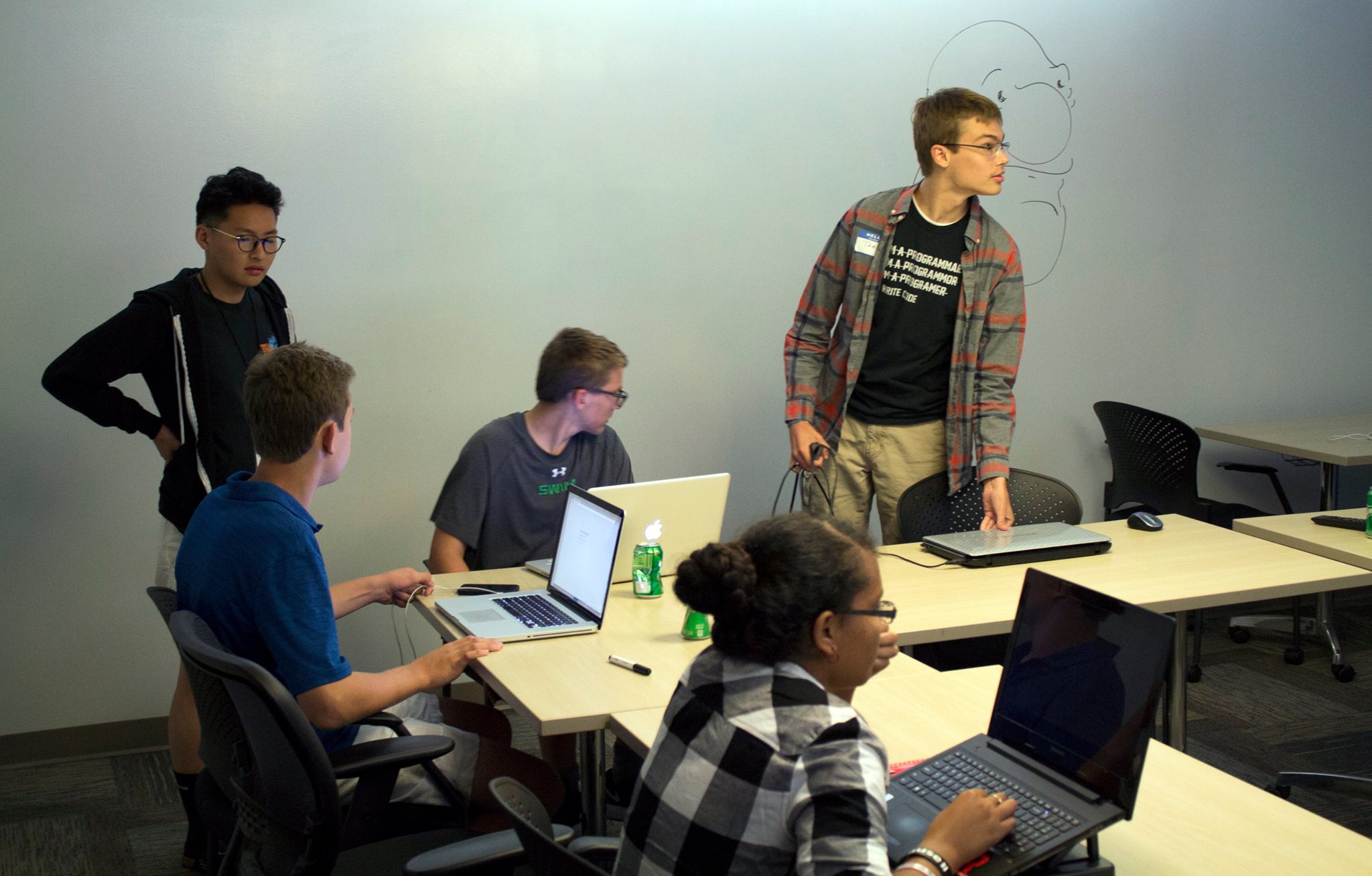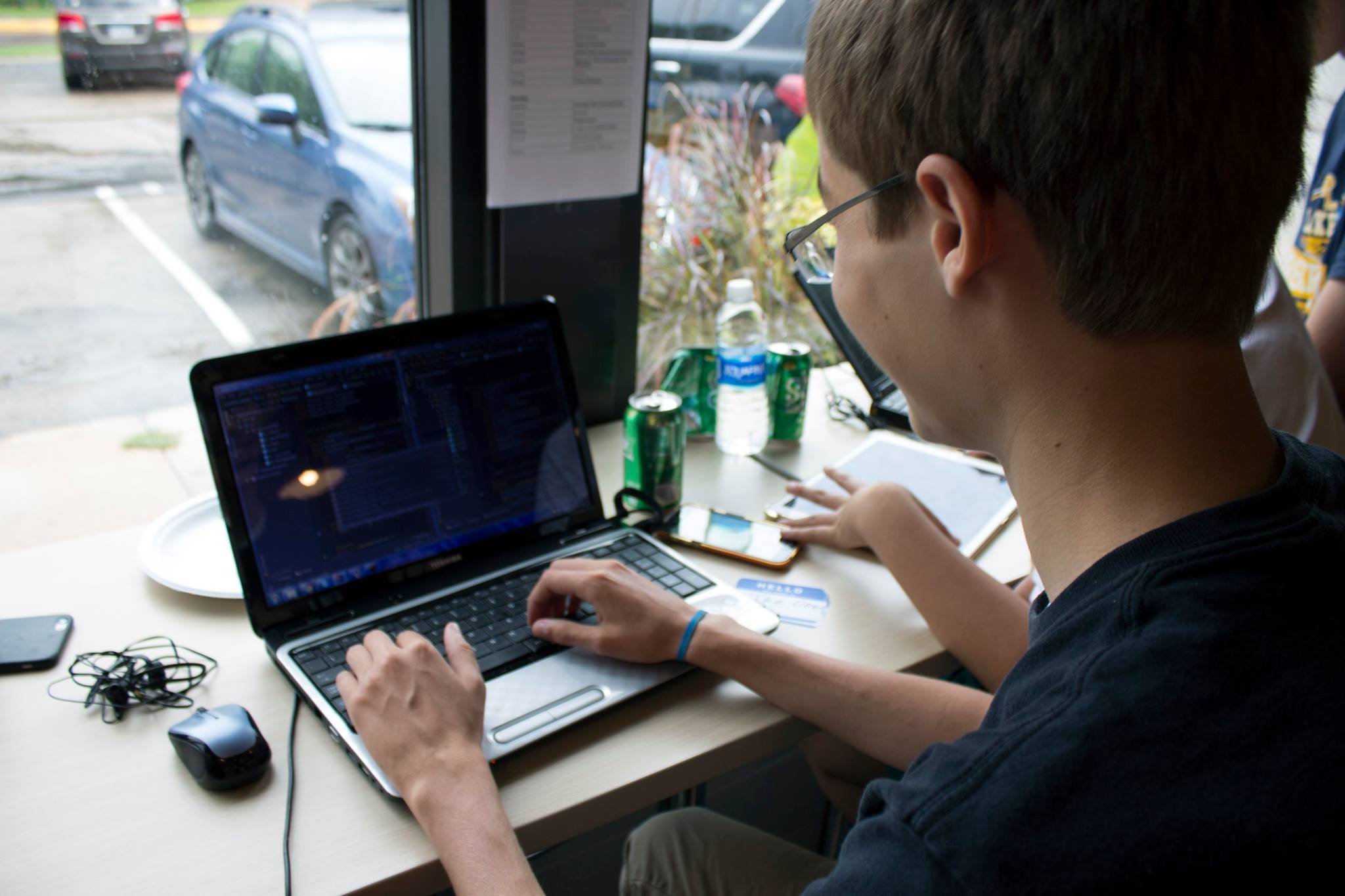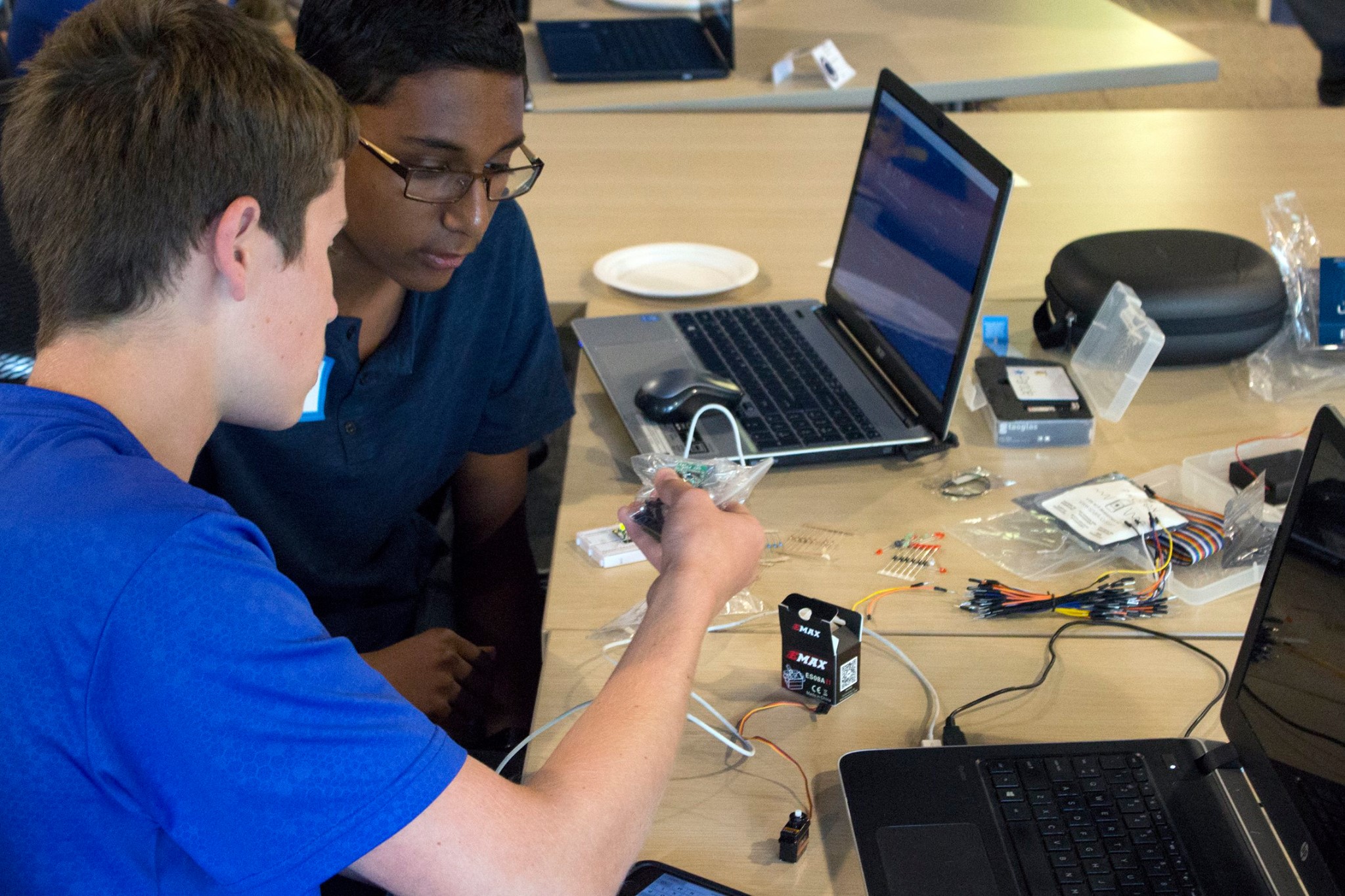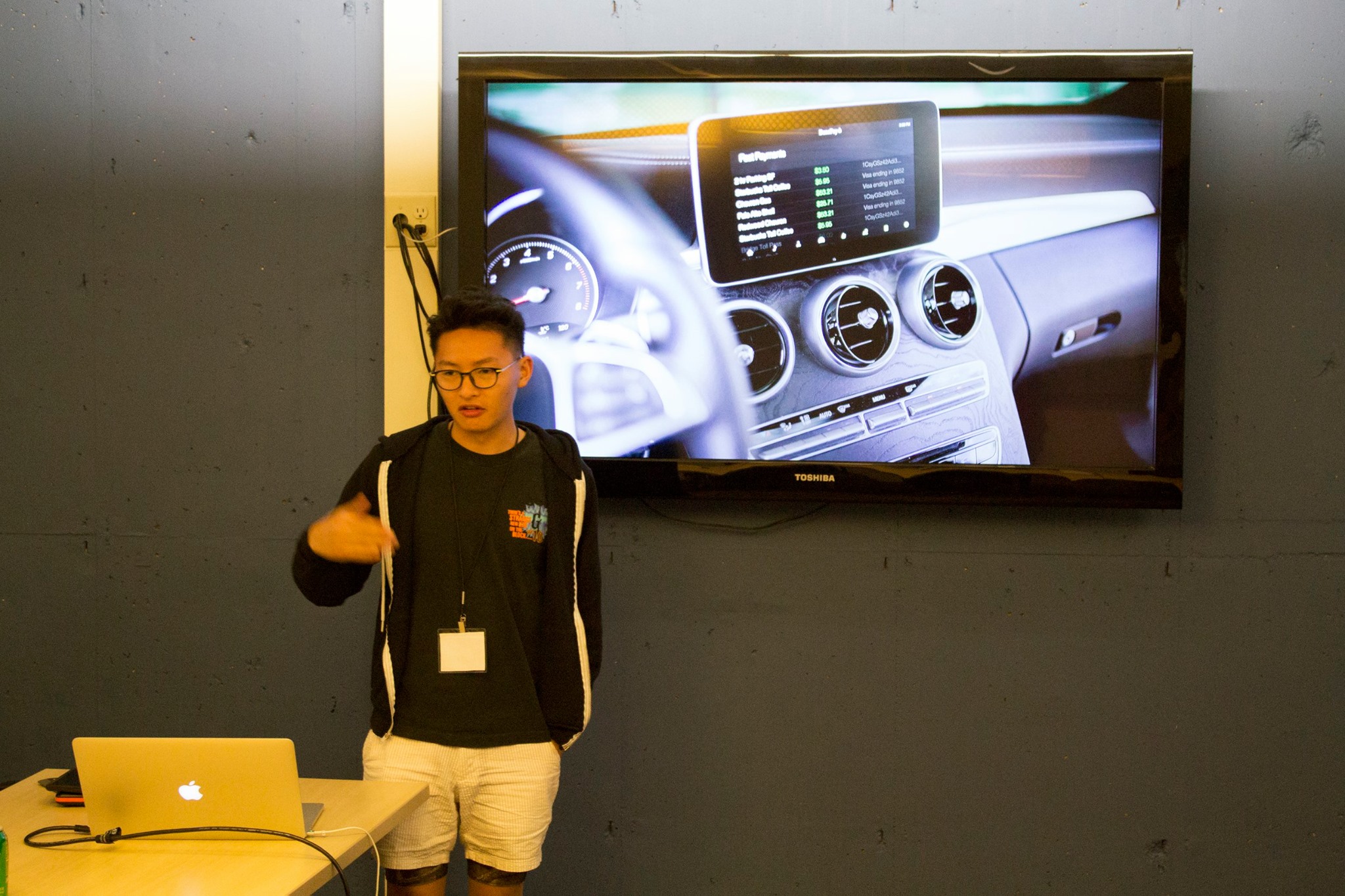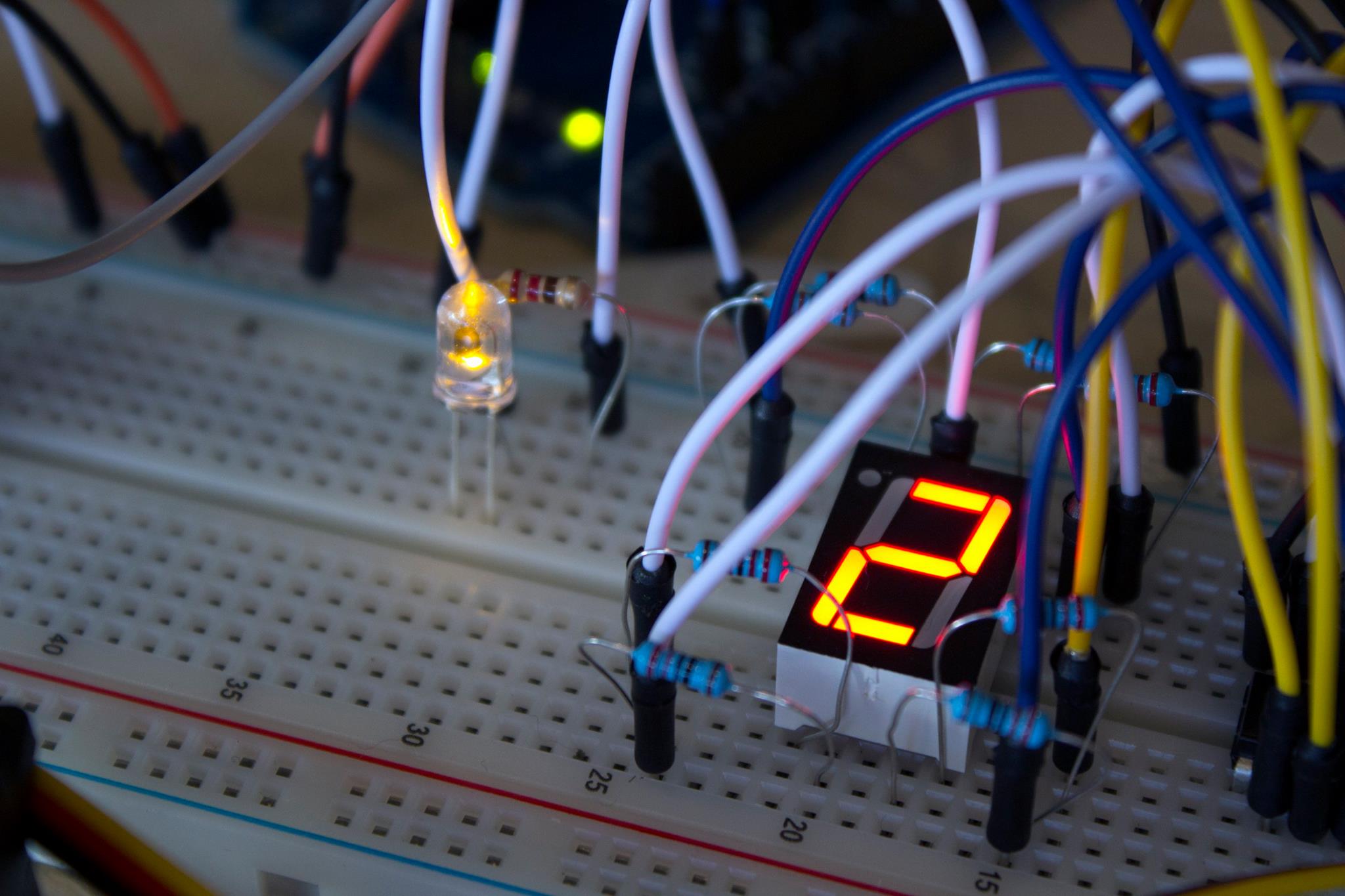 What's a hackathon?
Hackathons are events where people come together to collaborate and create software or hardware.
Does it cost anything to attend?
Admission is $10. This covers everything from merch to food. We also encourage attendees to bring in clothing donations for Metastatic Breast Cancer research.
What makes this hackathon different?
Unlike most hackathons, our event is open to high schoolers of all skill levels, and while friendly competition will be present, growing in skill should be the primary aim for all of our attendees.
How long will the event last?
Hack the Heat will run for 24 hours, from noon to noon. Overnight parking will be available. Adult chaperones will be in attendance at all times.
What's the age limit to attend?
If you are at or between the ages of 12 through 18 years old, which could include incoming college freshmen, you are welcome to attend. If you have any questions or concerns over this policy, email us at hacktheheat@gmail.com.
What should I bring?
Bring your computer and a mouse. If you plan on sleeping, bring a sleeping bag, pillow, and toothbrush. Desktop PCs and monitors in addition to laptops are allowed. Food and drink will be provided. If you have a food allergy, you are advised to bring your own snacks.
I don't know how to code! Should I still come?
Definitely! This will be the perfect place to learn. Here at Hack the Heat there will be multiple workshops and tutorials for those of all skill levels, especially those who don't know how to code.
Is this similar to CodeDay?
Yes! Like CodeDay, Hack the Heat is open to high school students of all skill levels, regardless of prior knowledge. Unlike CodeDay however, we'll be providing access to Amazon Echos, electronics kits, Arduinos, and other fun stuff if you feel like making something even more unique!
Where will I sleep?
Those who plan to sleep can do so anywhere throughout the venue. Make sure to bring a sleeping bag and pillow.
Wanna hear about the next event? Sign up
The creative energy here is so intense.
This is the chillest hackathon I've ever been to.
This is such an incredible opportunity for high schoolers
Recent Updates
Hosted at SPS Commerce
Our Venue
Address:
SPS Commerce 333 S 7th St #1000,
Minneapolis, MN 55402
Email: hacktheheat@gmail.com